National Conference on Traditional and Non-Traditional Security Imperatives for Pakistan
Brigadier Agha Ahmad Gul (R), Head of BTTN participated in the National Conference on Traditional and Non-Traditional Security Imperatives for Pakistan, in Karachi, as the Keynote Speaker. The Conference was jointly organized by the Centre for International Strategic Studies, Sindh (CISSS) and Karachi University on 18th March, 2023. President of Pakistan Dr. Arif Alvi was the Chief Guest.   
In his address he said, Security Imperatives cover every aspect of our national life. The basic responsibility of any sovereign-state is to ensure security and wellbeing of its people. Security and Wellbeing, both go hand in hand. The state of being secure is not only security against external threats, but also freedom from poverty, hunger and state of being free from danger of any type or threat, external as well as internal. National security is not military oriented only, it also has non-military dimensions, including the security from terrorism, militancy, crime, economic security, food security, energy security and environmental threats.
To ensure this, he said, governments rely on a range of measures including political, economic and military power as well as diplomacy. He said the British created serious territorial disputes at Independence between Pakistan and India, as if by design, which still linger on forcing Pakistan to become security-centric at the cost of socio-economic development.
He touched upon Hybrid War and explained the Nuclear Paradigm in South Asia. He said India has been a nuclear power since 1974. However, the statements coming from India regarding employment of nuclear weapons are often cavalier. One would expect Indian military to be highly professional and its top commanders and politicians would speak responsibly. Pakistan has the Capacity and the Will to employ nuclear weapons if its security is threatened.
He also touched upon Non-Traditional Security Challenges focusing on Economic Challenges threatening Pakistan. He said there were five factors leading to Self-Destruction, if not stopped; spending more than its earnings, unchecked population growth, royal style of living and work shaming the erstwhile colonial masters, growing poverty and corruption.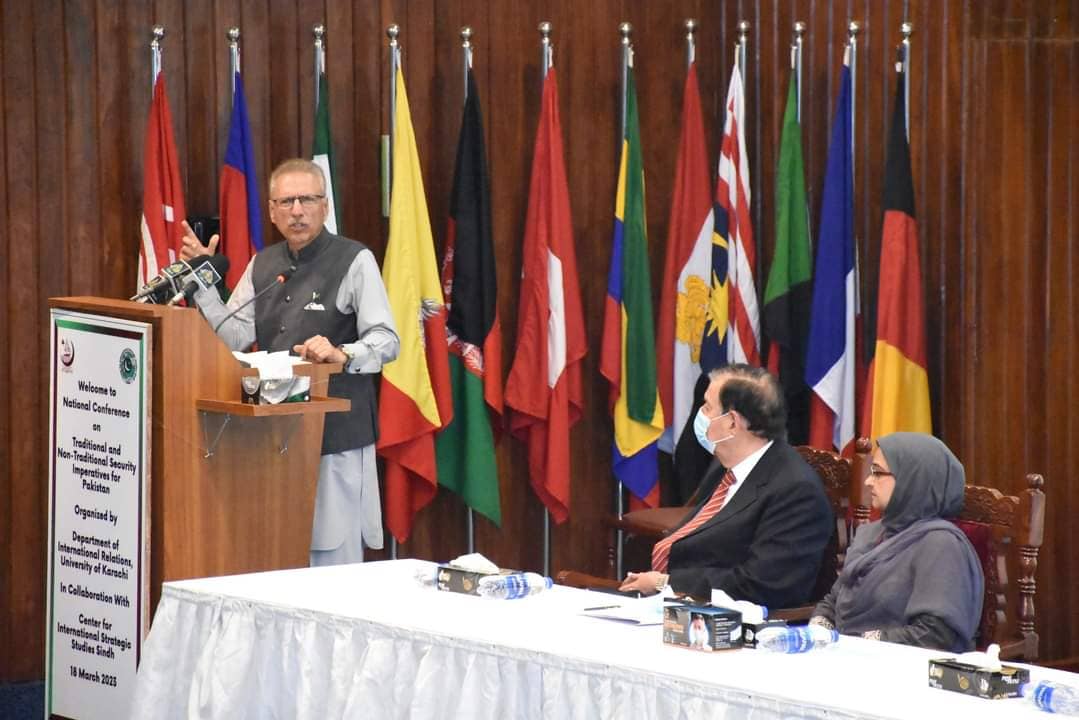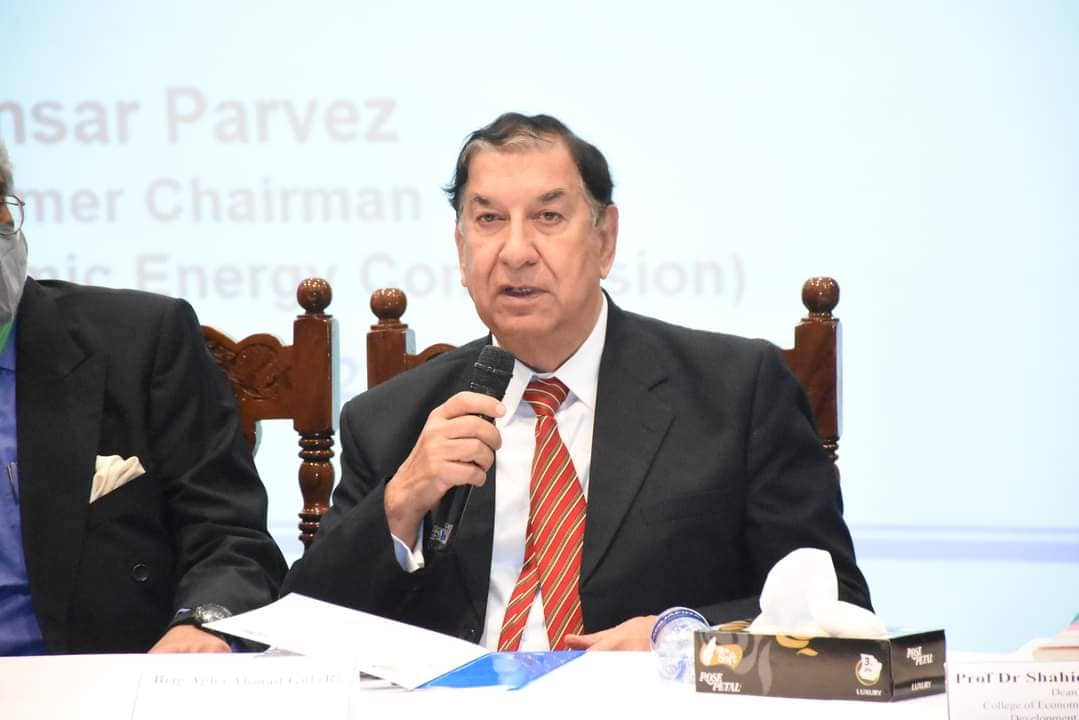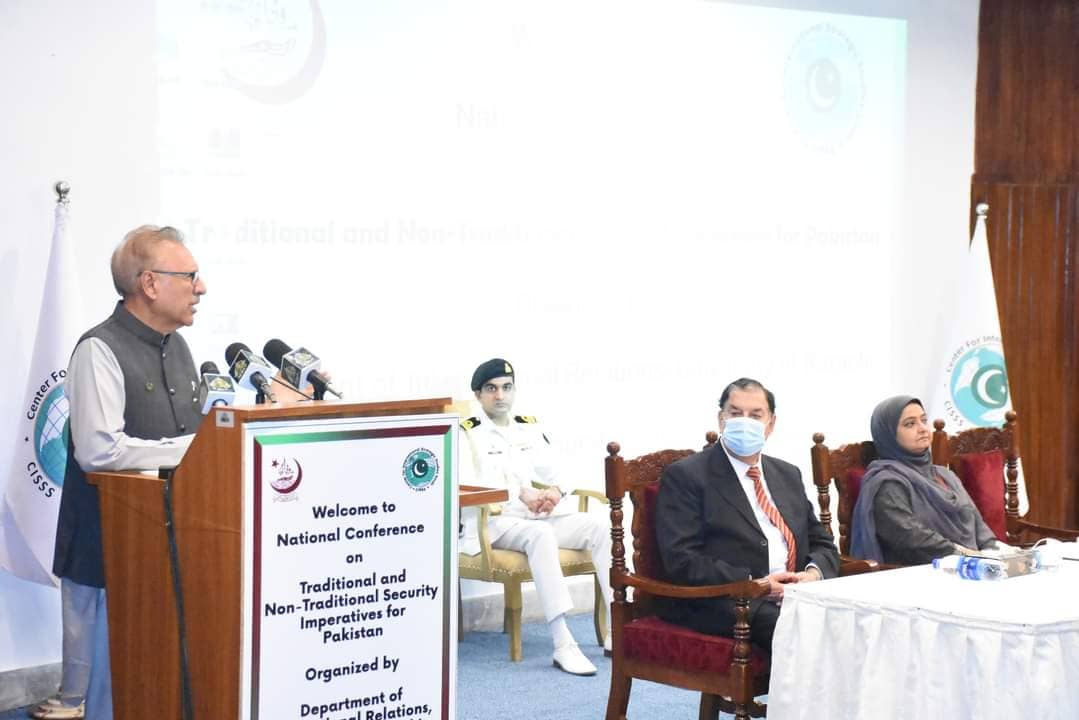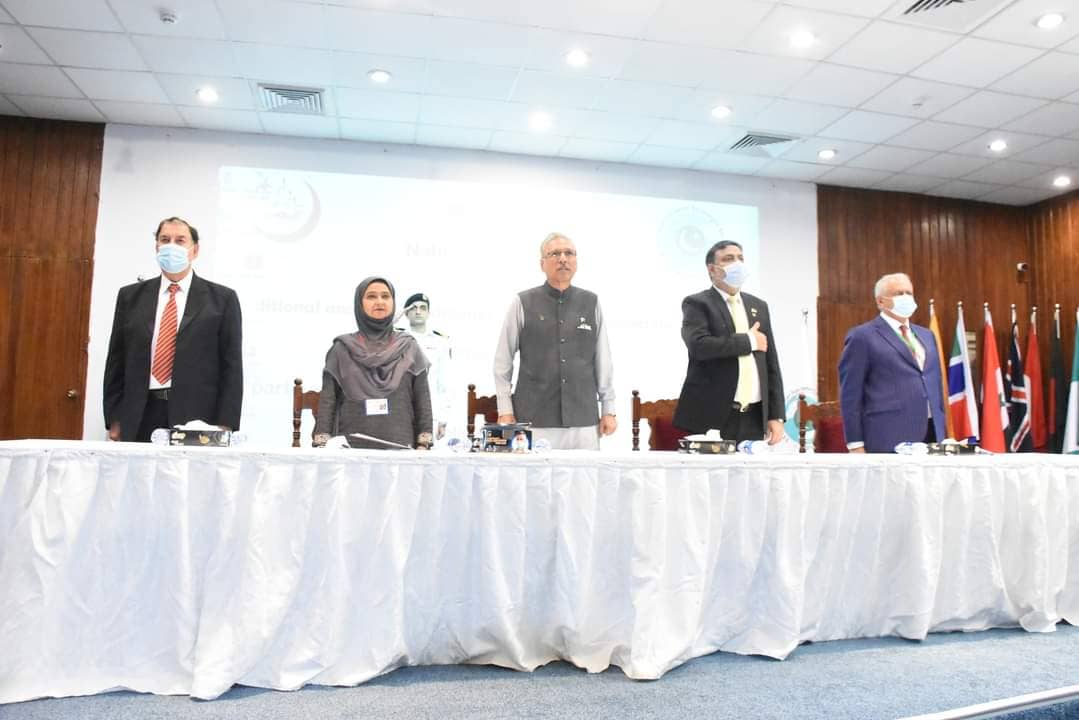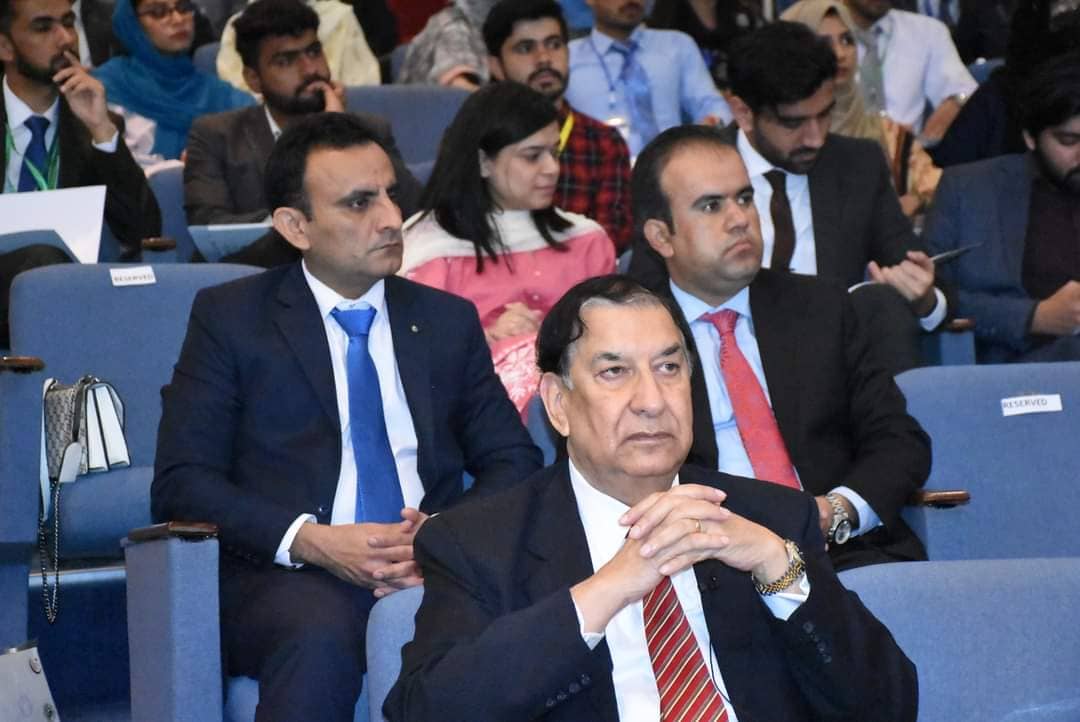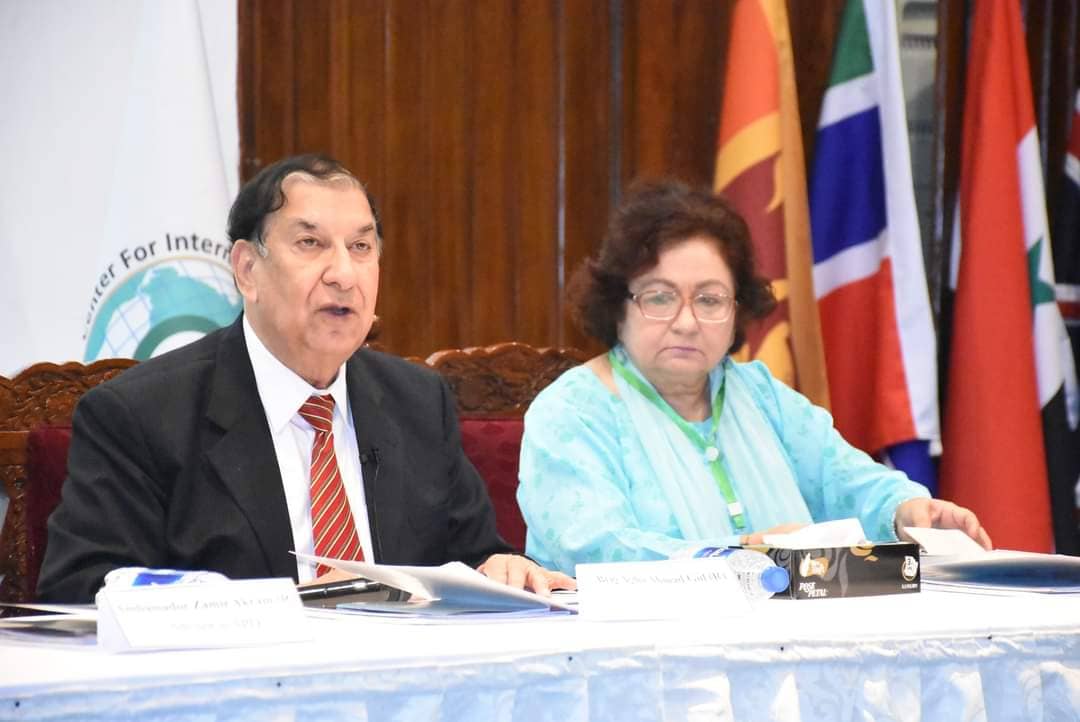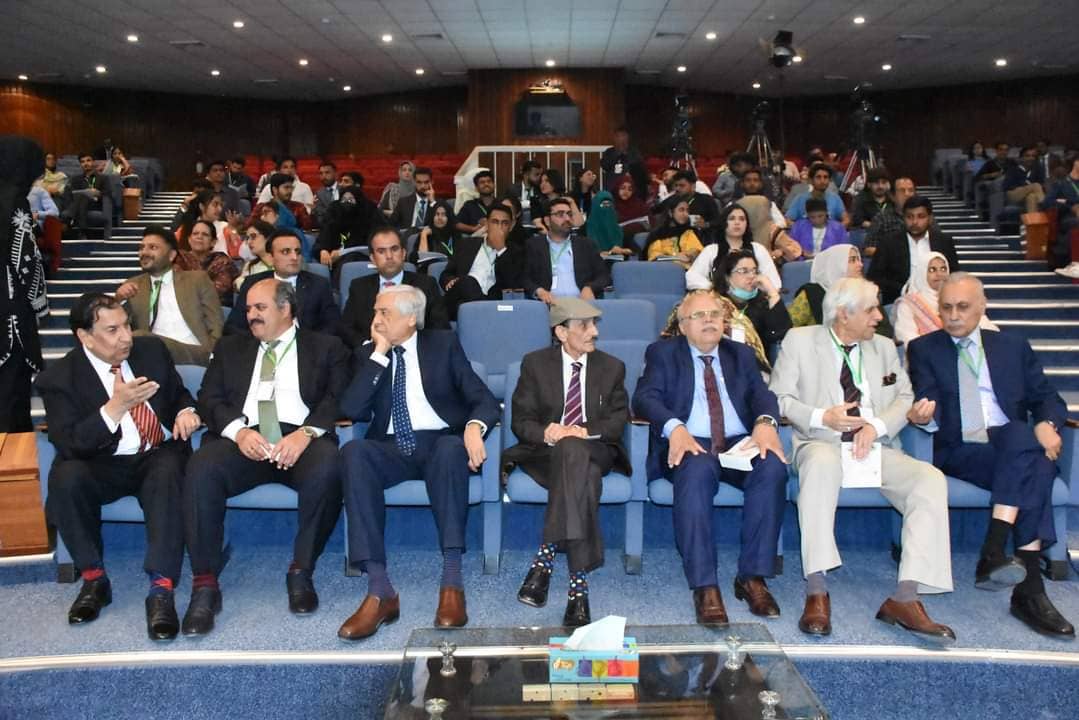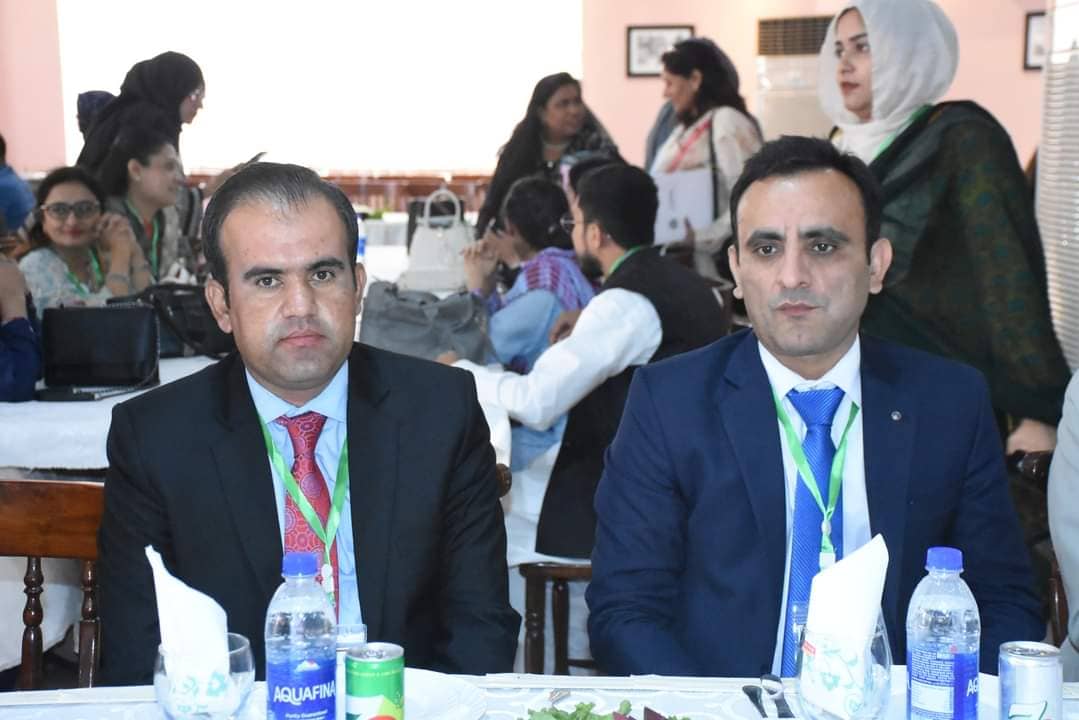 2022 Moscow Nonproliferation Conference (2022 MNC)
The biannual 2022 Moscow Nonproliferation Conference was held in Moscow. Brig Agha Ahmad Gul (R), participated in the Conference. The Conference was organized by the Center for Energy and Security Studies (CENESS) in coordination with the Ministry of Foreign Affairs of The Russian Federation. The Conference began on December 2 and closed in the evening of December 3, working 12 hours' daily. The agenda of the 2022 MNC was focused on major nuclear challenges in the prevailing international environment related to Nonproliferation, Disarmament, and Nuclear Energy. The Foreign Minister of the Russian Federation Sergey Lavrov virtually addressed the Conference. The Deputy Foreign Minister of the Russian Federation Sergey Ryabkov attended the First and the Final sessions. There were 130 Participants from 30 Countries who joined the Conference. In varying number between 210 to 40 interested scholars and former officials mostly from the US, also attended virtually and participated by short Talks and during Q/A sessions.
Starting with the Foreign Minister of Russia, the US was bluntly criticized by most Russian speakers, the Ambassador of DPRK and some other speakers as well, for trying to browbeat Russia and act as the hegemon and the global bully. Some of the virtual participants from the US also harshly criticized Russia for attacking Ukraine and violating Human Rights. The topics were well covered. Talks in Russian, Korean and Persian were interpreted in English and vice versa.